After receiving the Zombies today, I did what every other person would do: smoke one. I decided to use my LP T52 Ashtray for the first time and I figured it would be a nice inauguration.
6/2/2011
Viaje "The Zombie"
Drink: Water
Location: Backyard-windy
Smoke Time: 1 hr and 10 minutes
Vitola Size: 4.75 x 52 (triple capped on both sides)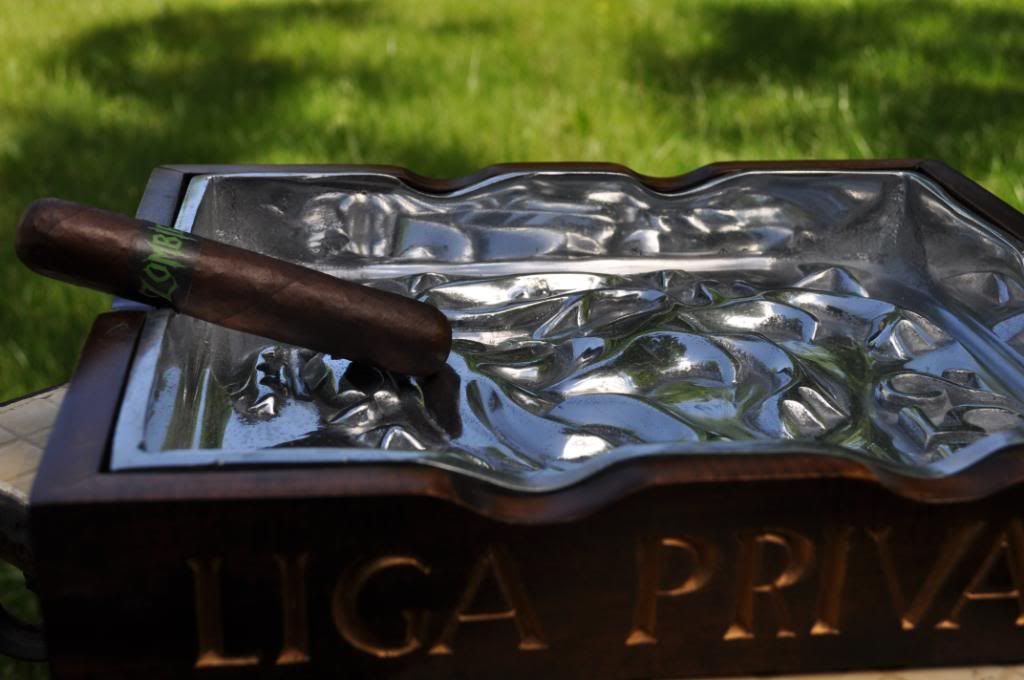 Construction:
Firm, well packed and passes the "squeeze" test. Somewhat toothy but does have some bumps throughout the cigar. The triple caps on both ends are very well done. The Zombie does have some weight to it in regards to the size.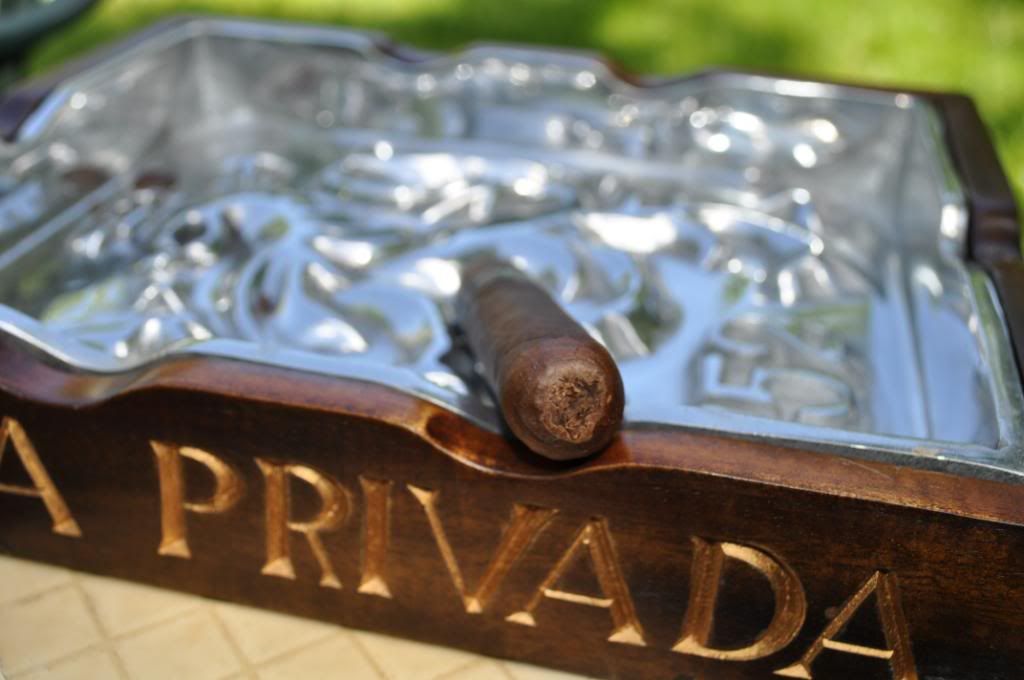 Appearance:
The Zombie has a beautiful dark wrapper which makes it look very delicious and appealing. While I feel the band is a little over the top I guess it's something that we've come to expect with Viaje. The triple caps certainly give this cigar a very unique look and I like it.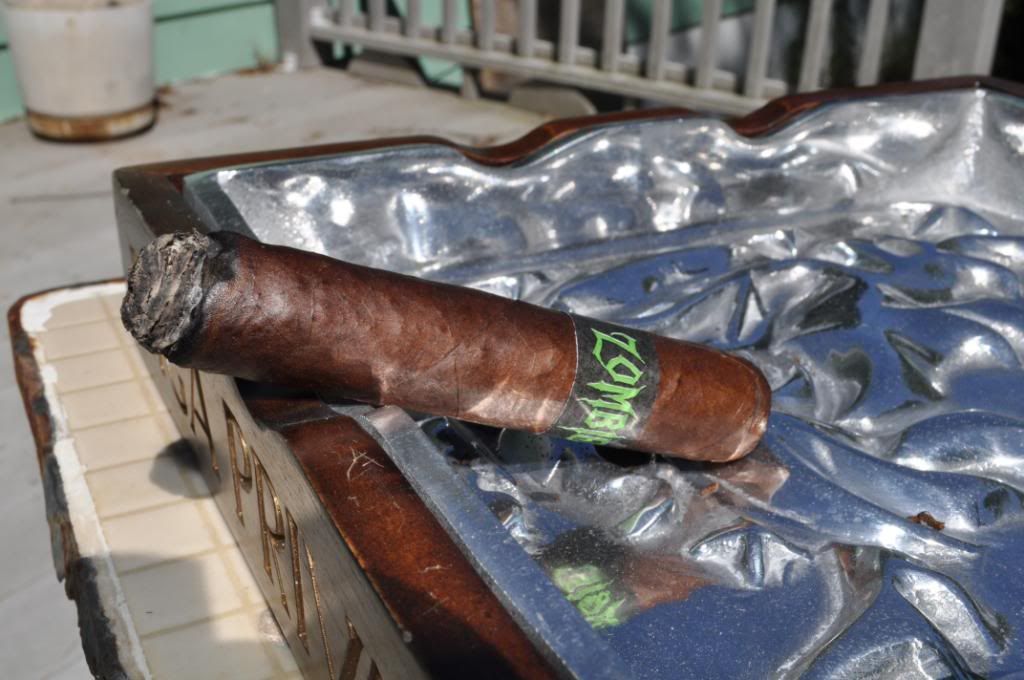 Burn:
I made a normal cut on the head and a slightly smaller on on the foot as you can see from the second picture. Lighting it went smooth without any issues. I did have an uneven burn at times but it was very windy outside as well so it probably had some impact. Plenty of smoke and a wonderful draw. The Zombie never burned hot so that's a big plus in my book.
Flavor:
Prelight smell is delicious and almost intoxicating. Reminding me of a Skull and Bones Mystery Cigar release. Initial puffs were large amounts of pepper and spice. Right off the bat, I can tell you this will be a very full bodied cigar and I'm glad I had something to eat beforehand. I am detecting notes of chocolate on the retrohale but kept it to a minimum.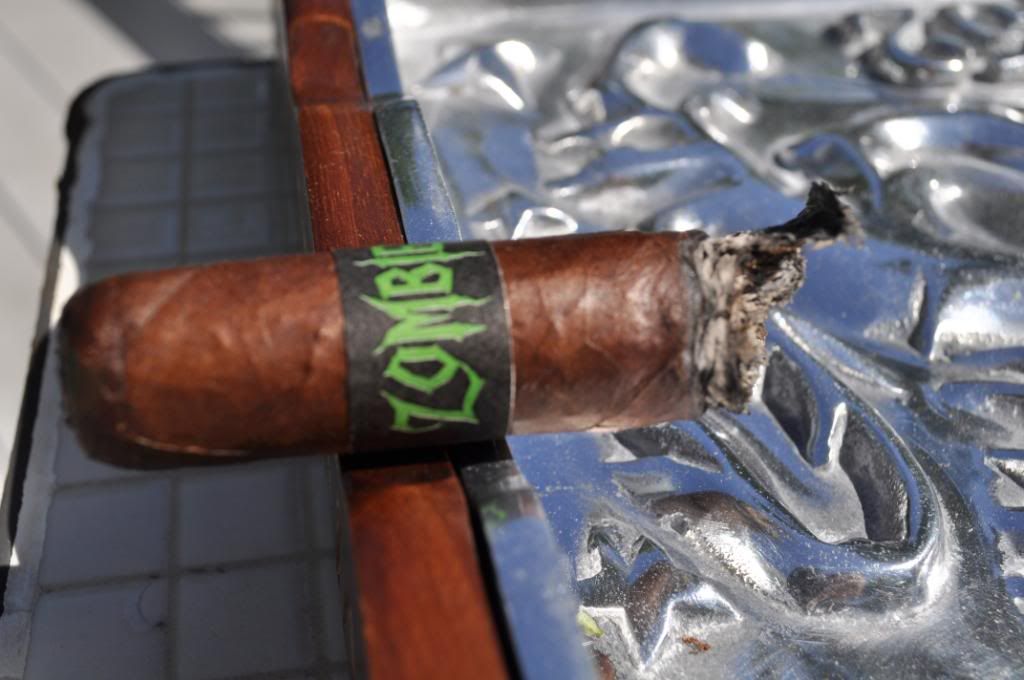 The first third showed hints of molasses but the pepper is playing a strong role. I'm spacing out my draws not so the cigar burns better but because
this smoke is already having a "nicotine" impact. I am noticing that the pepper and spice are slowly diminishing as I finish the first third.
In the second third I am picking up notes of espresso, cedar, and bitter coco. Also a sweeter flavor that may be some nuttiness. At this point, I am drinking water to clear my head. The last third show similar flavors. Nothing is jumping out at me but the cigar is certainly showing it's full strength. I am spacing out my draws even more now.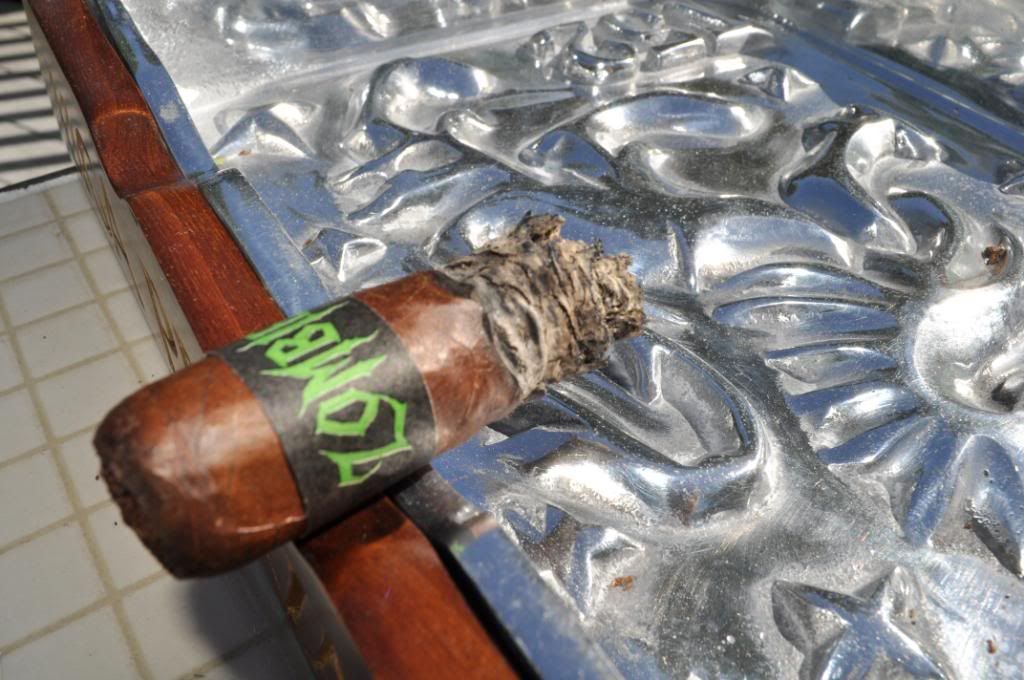 Value:
Another limited edition cigar by Viaje but this isn't unusual as most of their cigars are microbatched. These have been sold out for weeks so unfortunately the secondary market will be the only place to pick The Zombies up by now.
Rating: 89 (expect major improvements with 6 months -12 months rest)
Overall:
I wasn't overly impressed by this cigar because the flavors didn't develop to the point where I would say "wow". Now, I smoked this ROTT and it's still wet so I certainly expect The Zombie to improve drastically in 6 months. Am I glad to have found some? Yes. However, I do feel when a LE cigar is made, it should be close to being ready to smoke.
The experience was better than most cigars but you expect that when you smoke microbatched production cigars. If you have less than five, wait a few months before smoking one at least to adjust to your preferred RH.
Bottomline: This cigar has the potential to be one of Viaje's better release, maybe a Top 3.
Hope you enjoyed the review!