A brand that I believe deserves more recognition is the Rodrigo Label.  They have been expanding throughout the United States introducing various lines over the past few years such as the Rodrigo Boutique Blend and Habano Classico.  I enjoyed the Boutique Blend very much and I am happy to see more cigar shops carrying that blend.  In spring of 2012, Rodrigo cigars will be releasing their third line called "La Fortaleza" which uses a Dominican Republic Habano Oscuro Wrapper and Dominican Binder/Filler essentially making it a Dominican Puro Cigar.
The Rodrigo Corona Prototype is a joint project by Rodrigo Cigar and Brett Bowersox, an independent broker for the New England Region.  You can read more about the corona project here.  I was fortunate enough to meet up with Brett this past week and experience smoking the Corona Gorda size.  This cigar will be released in three sizes in boxes of 12 ranging from Double Corona(200 boxes) to Corona Gorda (200 boxes) and finally the Corona(200 boxes) size.  I have come to enjoy the corona gorda size because I enjoy the flavors that the wrapper bring out.  The wrapper according to Brett has been aged for at least 3 years.  The binder and filler are both Dominican making this cigar a Dominican Puro.  This is expected to be released in the summer of 2012 to various tobacconists and then possibly slowly expand.  On to the review…….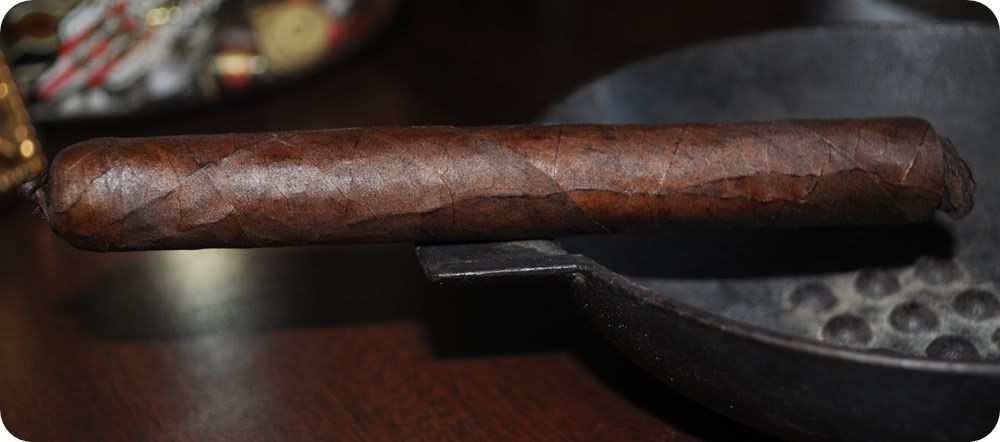 3/7/2012
Rodrigo Corona Gorda Prototype Review (First Impression)
Wrapper:  Dominican Oscuro 
Binder/Filler:  Dominican
Size:  5.5 x 46
Vitola:  Corona Gorda
MSRP:  $7-9.00
Smoke Time:  1hr 10 min
Drink:  Water
Release Date:  Summer 2012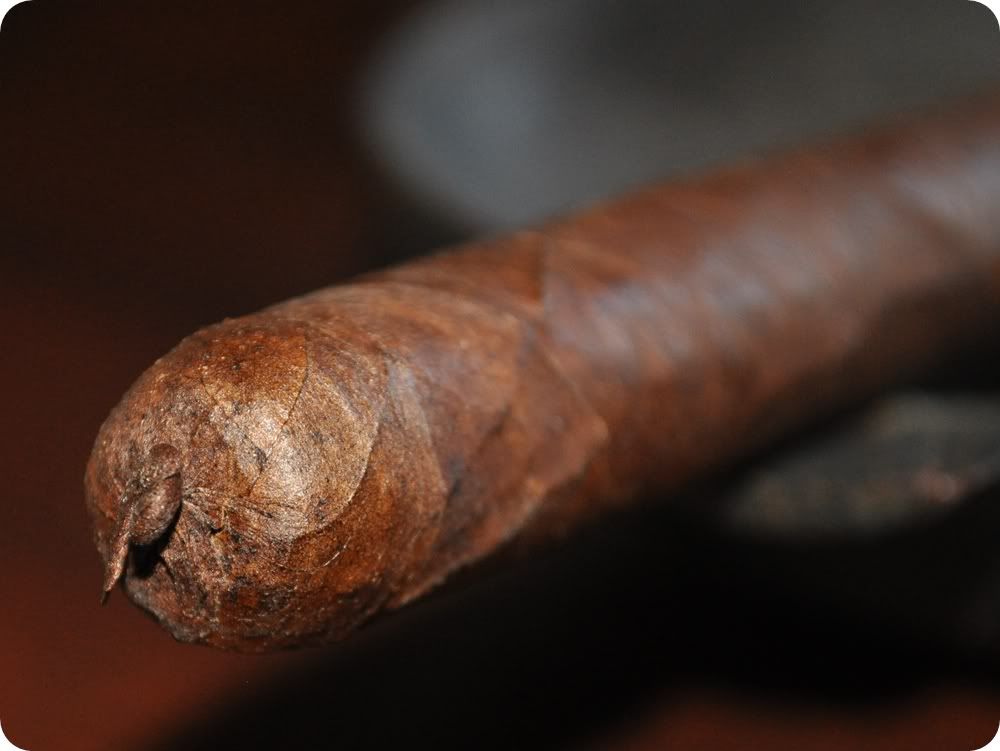 Construction/Appearance:
Beautiful dark chocolate wrapper with a squiggly pigtail and a closed foot
While the cigar while light in my hand, the corona gorda seems to be well packed and rolled
Toothy wrapper with some veins running the length of the cigar
I love the construction of the wrapper as there no tears or holes
Appearance is a big selling point on this cigar as everything seems to be working cohesively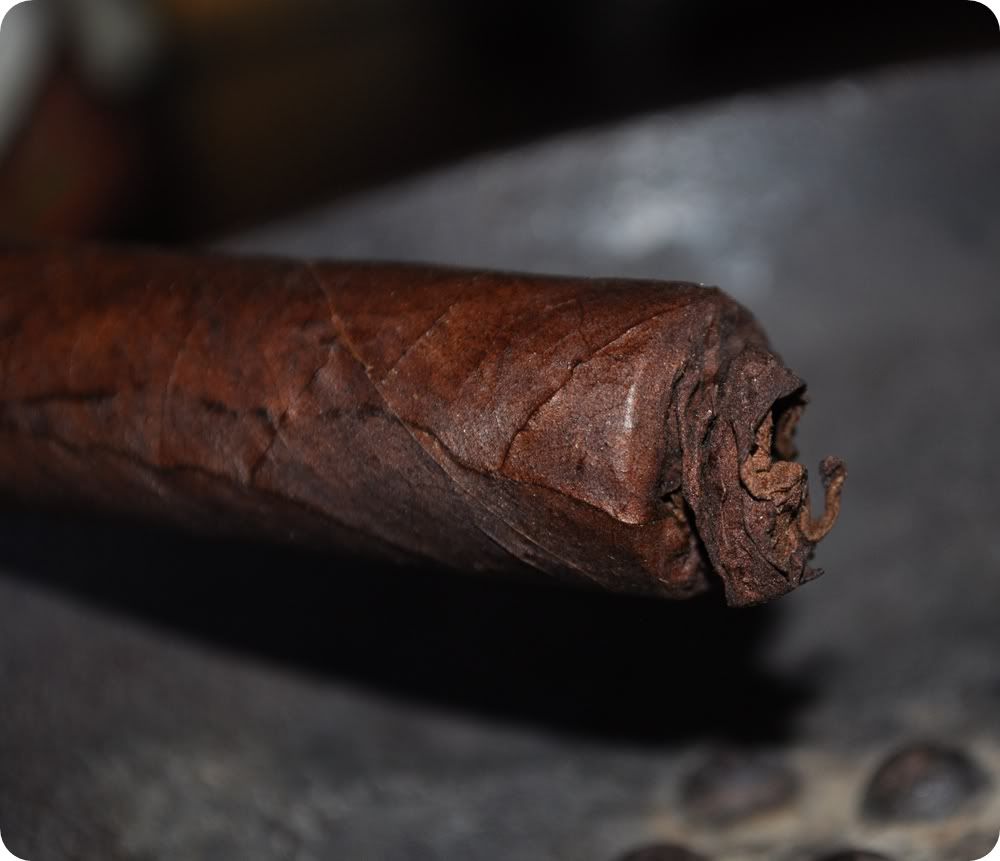 Burn/Draw:
I made a semi clean cut and the cold draw requires medium effort which is expected on a CG
The closed foot brilliantly went up into flames as I applied the torch to it
The draw was nice and even until it became slightly hot with one inch to go
The burn was fairly even not requiring any touchups
The smoke was very impressive as it had a creamy texture and felt full
The ash held for a little over an inch-very good for a corona gorda size
Flavor/Aroma:
The foot and wrapper remind me of cedar and some spice
The initial draw was of some herbal spices, earthiness and pepper
The spice dwindles down in the first third while I get a toasted wood taste with hints of sweetness
The 2nd third continues with the toasted notes, hints of leather and herbal spices.  The sweet notes are sporadic
The final third continues with the herbal spices, toasted notes, wood and hints of nut.  Leather notes are much stronger mixed with in a peppery finish.
Final Thoughts:
Construction was top notch and the appearance was a strong selling point
While speaking with Brett on this release, I believe he came very close to how he wanted the flavors to develop
Given that this cigar was just recently rolled and experienced travel for a week I feel that it will improve tremendously by just allowing it to stabilize
The cigar felt medium for the first half then slowly built into full and complexity was medium
I would easily purchase a five pack to see how the flavor profile is while considering a box at this price point