2011 Viaje White Label Project (WLP) 1st Release Review
After not smoking yesterday and dealing with the ice and snow the past few days, I thought I'd it be a good deal to have some fine smokes at the shop. Decided to smoke a Viaje 50/50 Black Label no 1 which was very good but this review is about the WLP.
Short review because I wanted to enjoy the cigar, but hopefully it will do a good job of what a WLP smokes like with a few days of rest.
VIAJE WHITE LABEL PROJECT (WLP)
Corona Gorda 5 5/8 x 46
2/2/2011 Smoke time About 1.5 hours
Diet Coke
Construction :
Feels well made except for one small soft spot. No visible veins or bumps. While the cigar feels very light in my hand, it is balanced throughout
Appearance:
Medium Dark Wrapper
Band is simple and understated
I absolutely love the closed foot on it. Find it very appealing
Burn:
A very clean cut was made with my Xikar Xi2.
Plenty of smoke when smoking. Definitely more than I expected from this cigar. The draw was very easy in the beginning but began to firm up in the 2nd and third section of the cigar. I found this is to be very good and a positive thing. The ash never lasted past an inch at any point, definitely delicate.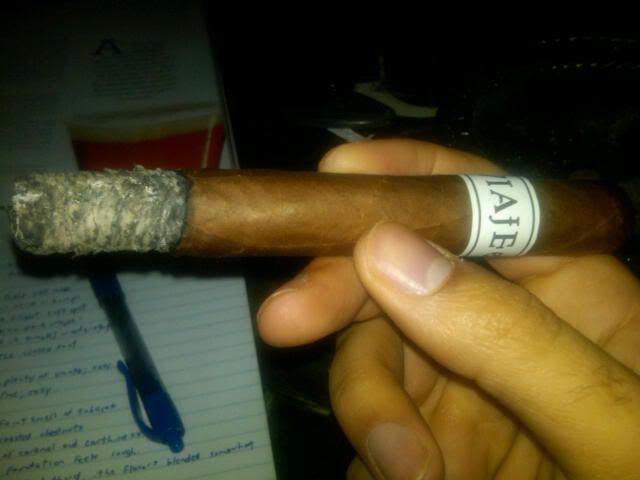 Flavor:
Prelight, noticed a faint smell of tobacco. Not overwhelming or strong. Once lit, the cigar had notes of roasted chestnuts. In the first third, definitely started with hints of caramel and earthiness. The underlying flavor feels rough as a whole. However, the White Label Project soon came around and I noticed the flavors to be smoother. In the 2nd third, I detected a chocolaty and caramel combination going on with a hint of pepper. This continued into the last third where it then exhibited tendencies of a cigar needing some rest.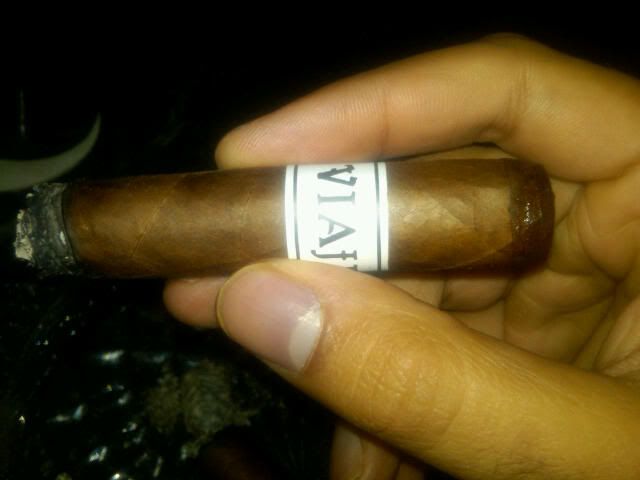 Value:
It's a cigar that can't be found unless you buy through some generous BOTLs, all authorized retailers will be sold out. I would be willing to pay a few dollars over msrp to try this limited edition.
Overall:
I found the White Label Project to be a pretty good cigar. Furthermore, there is alot of potential waiting to be unleashed. I am anticipating this cigar to have a smoother finish with a few months rest at least. While the cigar had a variety of flavors, I don't think it's overly complex, but a cigar that anyone can enjoy.
A magical Band….
Hope you enjoyed the review!