Because Andre produces his cigars in such limited batches, sometimes you have to decide whether or not purchase a box before they're sold out.
I figured I might as well try the Viajes I currently have before deciding to larger purchases. So, the experience has been pretty good with the Zen, WLP, 50/50 (red/black) and Oro Perfecto. Now it's time to try the Viaje Skull & Bones Mystery (?) Release.
2/13/2011
VIAJE SKULL & BONES 2ND RELEASE REVIEW
VITOLA: 4.5 x 54
SMOKE TIME: 2 HOURS
WRAPPER: SUN GROWN CRIOLLO
DRINK: DIET COKE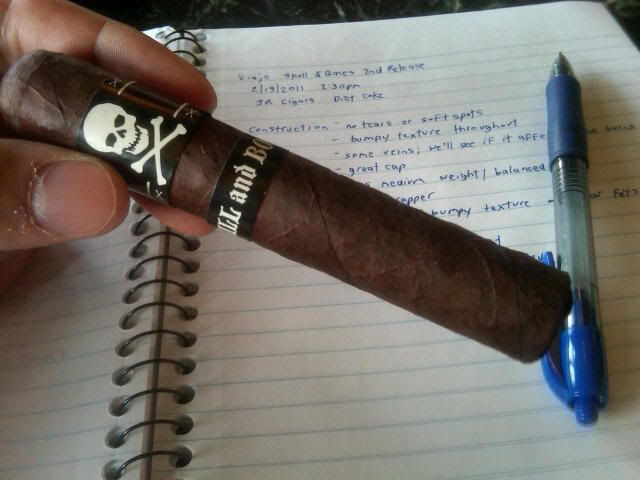 CONSTRUCTION:
The cigar just reminds me of a "spooky" cigar. The construction of the vitola has a bumpy texture throughout with some veins. Don't know if it will affect the burn however. Going through the usual checkpoints, there are no tears or soft spots at all and holding the cigar in my hand, I can tell there i some weight to it. Also, it is well balanced.
APPEARANCE:
The Skull & Bones 2nd Release has a beautiful dark wrapper. I absolutely love the closed foot on this cigar. I have taken a liking to cigars with a pigtail or closed foot for some reason. While the label is understated in understated in the sense there are not alot of extravagant colors being displayed. Yet somehow, the band is a perfect fit for this cigar.
BURN:
I made a clean cut across the head, but that wasn't the part to which I was looking forward. Lighting the closed foot took a little more patience in doing right. I never want to overheat the foot but it still needs enough flame to carry over to the actual cigar. As you can see from the picture above, the closed foot turned to a very nice gray. I waited for about a minute or so before reapplying the flame while drawing smoke which worked well. The ash on this vitola was durable and stayed on for about 1.5 inches and the smoke almost always was plenty. However, I had to make 3-4 corrections to the burn and/or to get it started again.
FLAVOR:
The Viaje Skull & Bones 2nd Release has prelight aromas of aged tobacco and also cinnamon. It is a very enticing smell. In the first third, peppercorn was the first flavor I picked up with some chewyness before settling down. Soon after, it transitioned into chocolate and nuts which had a creaminess to it.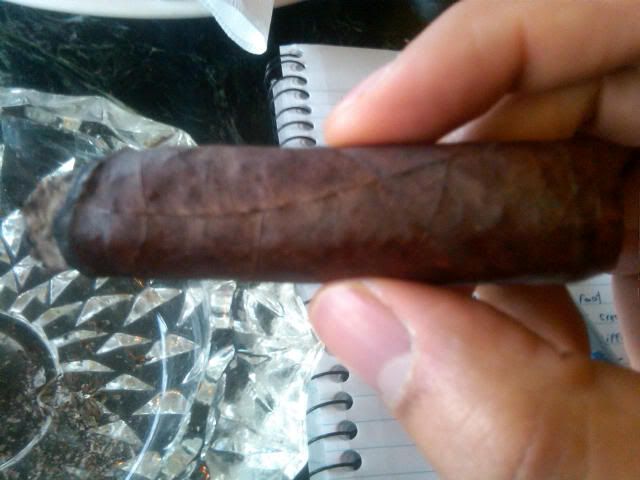 The 2nd third continued with the same flavors except now the cigar had a peppery finish. Before it was smooth but now the finish had an inviting kick. In the last third, I could taste some dark chocolate with mocha perhaps. At this point, the cigar has mellowed out a bit but with an inch to go, the Skull and Bones is starting to burn hot. trusted uk online casino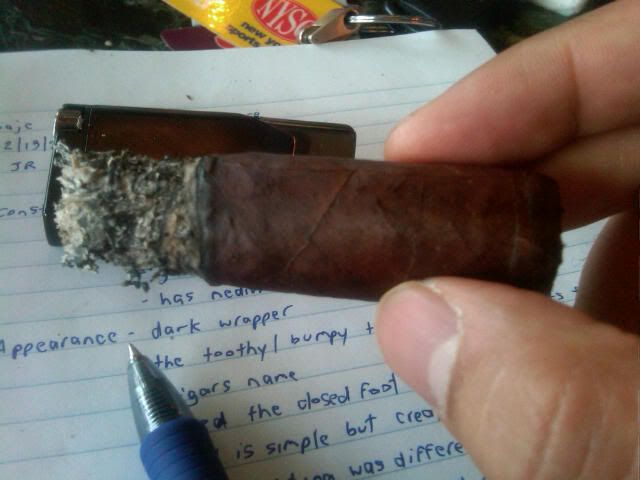 VALUE: It is a hard to find limited edition cigar with a $10-12 pricetag attached. You can't wait for reviews to come out on them before deciding to purchase a Viaje LE because at that point, they most likely will be sold out.
RATING: 89
OVERALL:
I did enjoy smoking the Viaje Skull & Bones 2nd Release. Did it have it's share of burn issues? Yes. But nothing I can't fix on the future s&b smokes. Dry boxing for a day or two will most likely correct any problems with that. But, back to the good parts. This cigar had tremendous flavor with ample amounts of smoke. It lasted almost 2 hours which is a very solid time for a cigar that is only 4.5 inches long. If the burn is corrected on the next smoke, rating would go maybe 2 points higher. That being said, for great flavor and a long smoke, I would buy them again!
Hope you enjoyed the review!